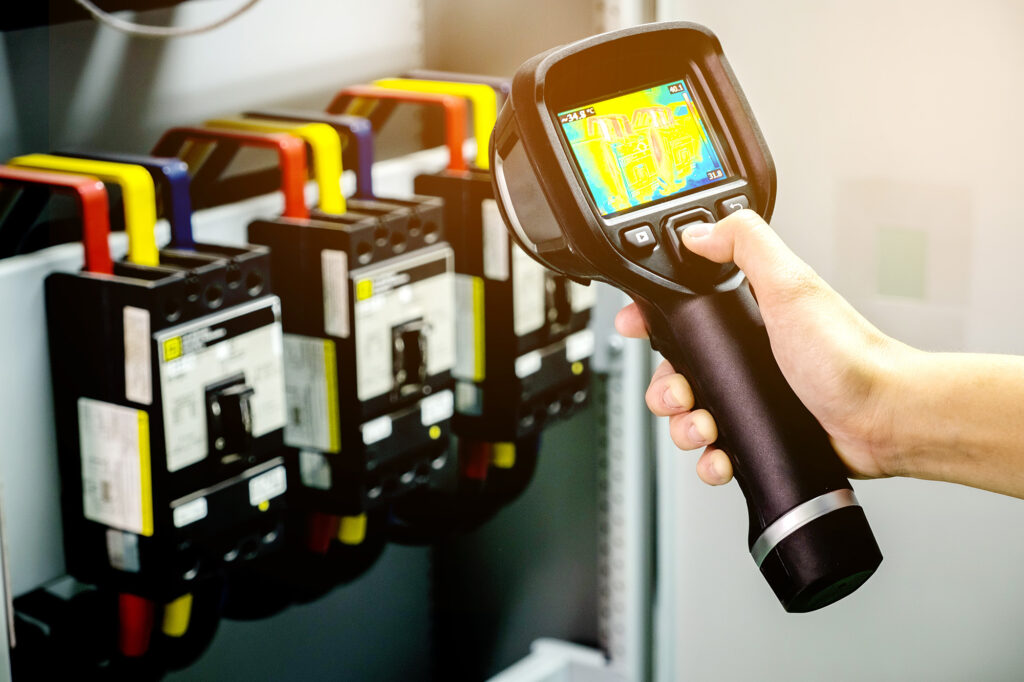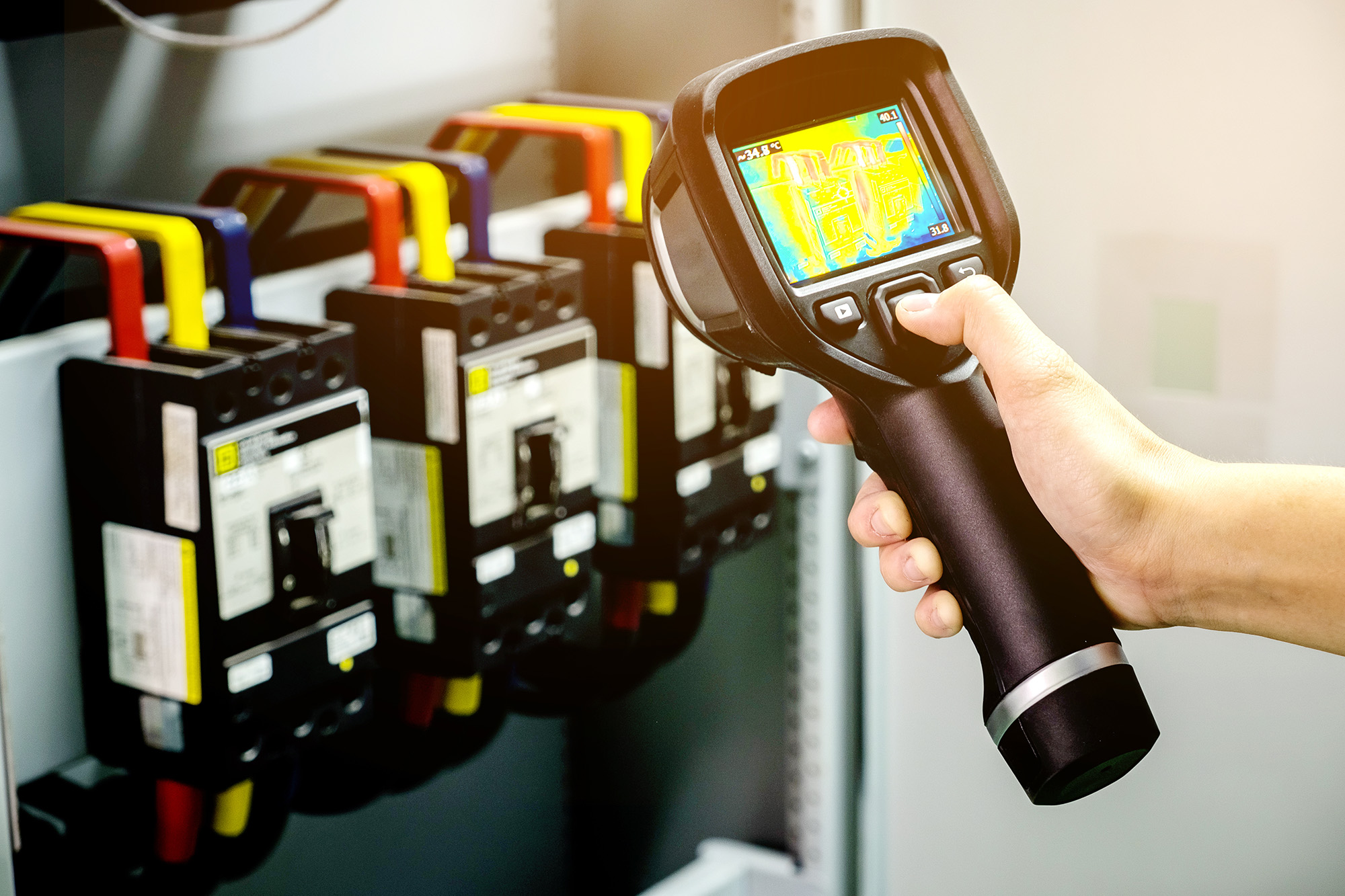 a valuable tool
Infrared thermal imaging systems are valuable tools that may be used to pinpoint problem areas and avoid costly plant shutdowns. The use of thermal imaging does not eliminate the need for a thorough preventive maintenance program..
Richmond Power & Light has infrared thermal imaging capabilities. This service can detect a rise in temperature in a wide variety of areas. Since no physical contact is required between objects being scanned and the test equipment, it can be used during normal operation of the facility. This allows our technicians to pinpoint trouble spots with no interruptions of service.
Thermal imaging service can detect problems in their early stages, before failure occurs reducing downtime, risk of fire, and increasing life safety.
Applications
Power Distribution, Capacitors, Circuit Breakers, Conductors, Splices, Disconnect Switches, Motors, Breakers and Transformers.
Diagnosis
Loose/corroded/improper connections and splices, inoperative capacitor, poor breaker connections overheating, and overloading poor contacts.
Benefits
Loss of downtime, longer product life, and improved safety.
Contact our Engineering Department at 765-973-7203.