Our goal is to help our commercial customers receive the highest level of service from their utility.
Our customer service representatives are happy to talk to you about any service you receive from us. They can answer many of the questions you may have.
We want your company to purchase energy at the lowest cost possible. Call us to set-up an appointment to meet with a customer advocate to ensure our rates match your usage.
Speaking of technical questions, we can also answer about any question you have concerning electricity. This is what we do. Call us, we're happy to help out.
Our Meter Technicians can measure appliance usage and give you a detailed idea about the cost of any appliance in your business.
Further, the meter department can help ease any worries about the accuracy of the metering device at your business while you watch. Don't forget to ask them questions while they are there.
The engineering department at RP&L is a wealth of information also. If you have questions regarding the transmission and distribution system in the city don't hesitate to call them. Our engineers not only help ensure reliability for our customers, they also want to make sure our customers are safe.
NEW CUSTOMERS: Let us help you set up your electric service.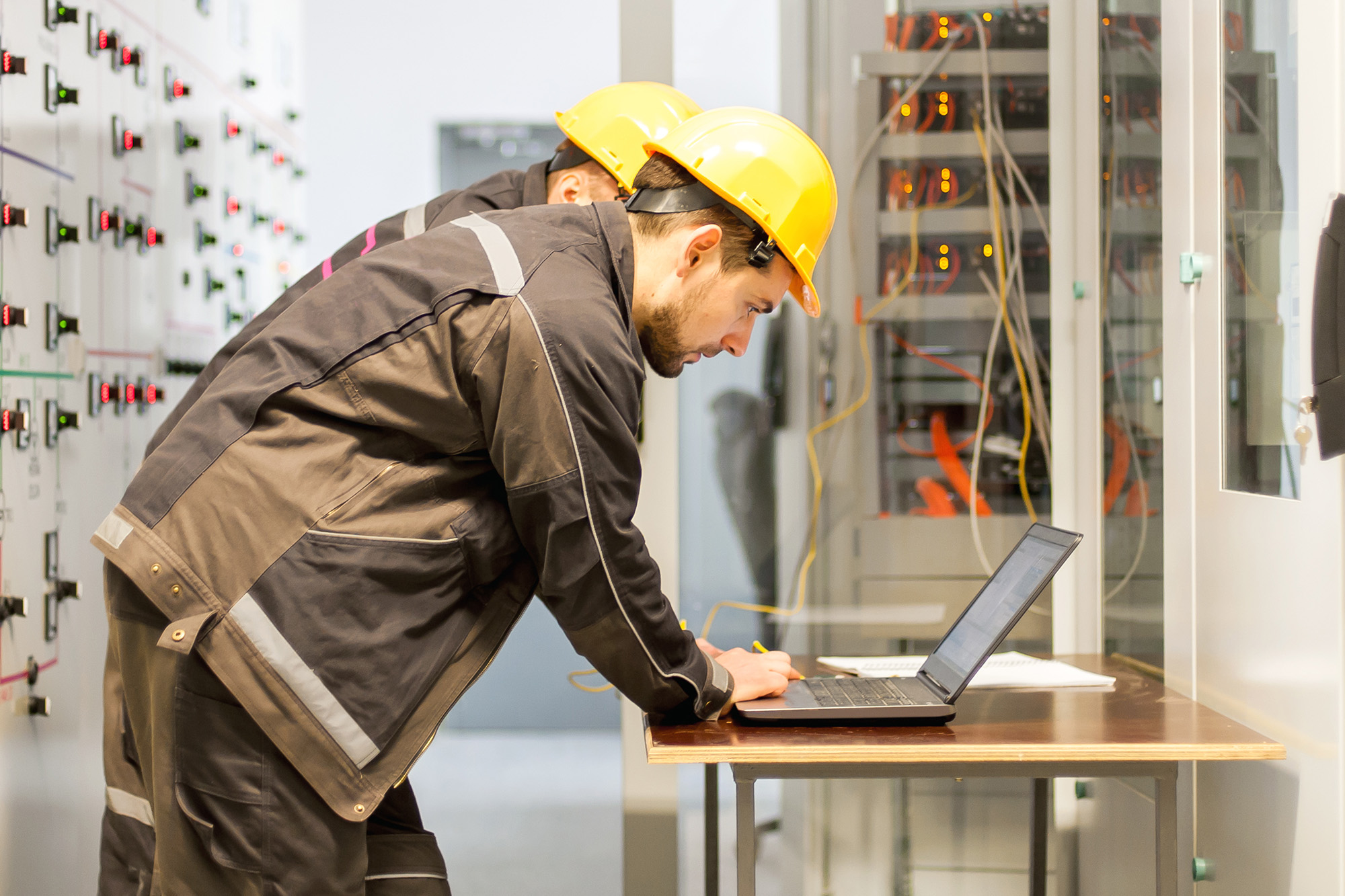 Thinking about expanding? Contact our Engineering Department first. Their ability to assess future energy needs will often determine a cost effective plan.
Power Quality for Commercial Customers
Power-related problems can be linked to the growth of computer-based loads. Not only is there more sensitive equipment in the field but the loads are frequently installed in office and production environments that do not enjoy the ambient controls and wiring enhancements typically designed into dedicated computer rooms.
At RP&L we believe customer service is a partnership to which we offer many value-added electrical resources.
Example objectives for Power Quality investigation maximize customers productivity through improvements in power quality:
Determine existing power for electrical supply system
Evaluate power quality concerns within a customer's facility
Develop recommendations for power quality improvements
Predictive maintenance, a specialized monitoring to determine the possible power scenarios before there is a problem
Contact our Meter Department at 765-973-7370.
show less